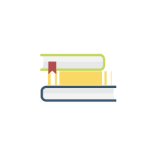 Most useful for those who:
Want to make the most out of their post secondary education from a career perspective
Typically:
Early years (1st year, 2nd year)
Also: High school
Description:
The post secondary education experience is much more than just lectures, tutorials, assignments, exams and earning your degree.  There is so much other education that happens outside of the formal programs that you have to figure out on your own to be successful.  Why not just learn from those that have figured it out already?
Agenda
Introductions and background
What you learn from post secondary education
Organizing and time management
Communication
Analytical Thinking
Responsibility
Getting involved and building your resume (preview to "your resume starts now")
Summary and next steps