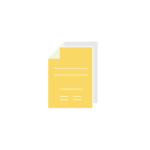 Most useful for those who:
Are unsure how to make the most out of your post-secondary experiences to make the most of your career options.
Typically:
Early years (1st year, 2nd year)
Also: Helpful for anyone early in their career journey
Description:
It is never too early to start writing your resume.  We show you why starting early is so important.  Most importantly, we will inspire you on how make the experiences you have to be written in a meaningful way on your future resume.  Changing your perspective to think of your experiences differently.
Starting with a basic resume and adding accomplishments to transform it into the focused resume that will help you land the job you've always wanted in the career you have dreamed of.
Agenda:
Introductions and background
Basic resume, what is relevant
Focus areas
The change
Interviews
What is stopping you?
Summary and next steps