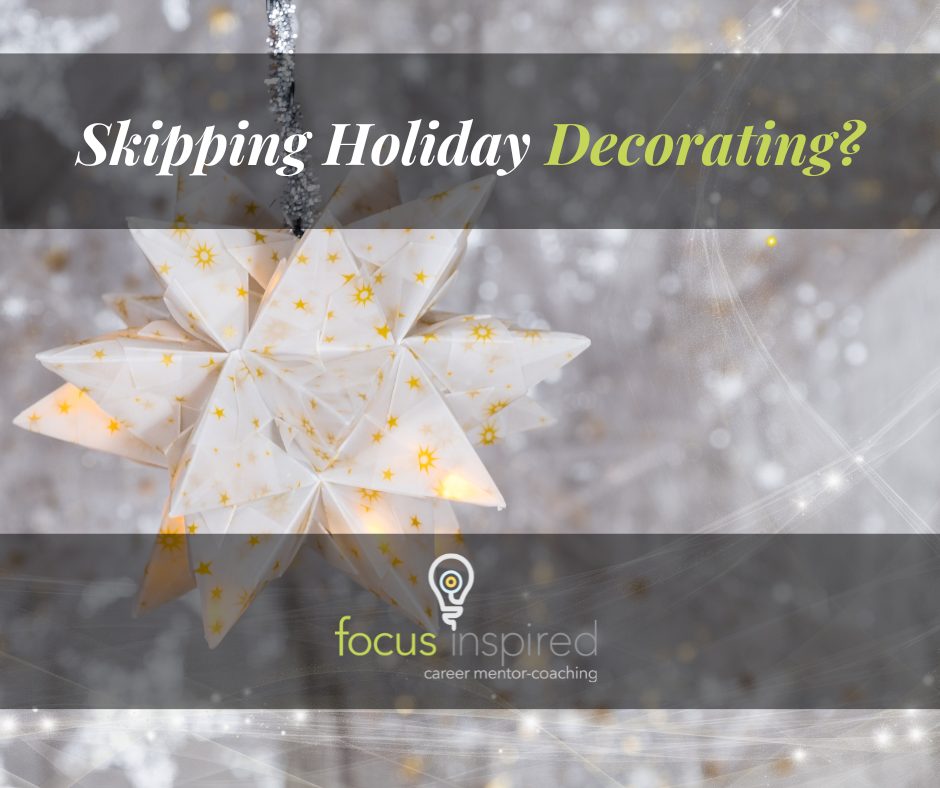 Skipping Holiday Decorating?
First and foremost, I would like to acknowledge that not everyone celebrates a holiday this time of year, and that is perfectly okay! By no means is anyone ever obliged to decorate in December, even if some people in this category do so anyway just because they enjoy the decorations. This article is largely focused on those who are currently unsure as to whether or not they would like to go through the trouble of decorating this year, and instead of saying that you should or shouldn't be decorating this year, I just wanted to make a brief note of how I felt personally. Perhaps it will help you to make a decision in the couple remaining days.
Every year, my family has a big tree that we put up in the living room and a much smaller tree that goes in the corner of the dining room. We also have various decorations that go both inside and outside the house, and we usually end up putting them up gradually as we find time throughout the end of fall into December. We started as we usually did with the small tree and a few of the outside decorations, as they tend to be some of the quicker decorations to set up.
This year, things have been pretty hectic. Between a few things going on in the family, work, spending time with friends and loved ones, decorating just never seemed to be a priority at any given moment. We adopted a kitten who just turned one year old this year, and it made us question whether or not we should put up the large tree this year for fear of the kitten deciding to jump into it. Making a decision on the big tree turned into making a decision on the rest of the decorations we hadn't put up yet as well, considering the time to do it and the dwindling time before Christmas that we would have to enjoy it.
Eventually, we did decide to put up the rest of the decorations, but it took a little while before we ended up coming to that conclusion. There was a time when the house didn't have the usual volume of decorations that we put up, and it just didn't feel right. It had always been tradition to put up these decorations, and not having them up during that time made it feel like the Christmas spirit wasn't there. We've even had the first snow in December that managed to stay on the ground, something that I can't remember happening for a very long time now. Still, despite that, it just didn't feel all that "Christmassy".
Our decision to put up the large tree with just lights and tinsel this year turned out to be a good idea, since we ended up finding the kitten in the tree on more than one occasion. It also spurred us to put the rest of the decorations up and I'm glad we did. I love the warm glow of the lights, especially the multiple colours to offset the normal white lights we're usually surrounded by. I feel so much more in the spirit of the season now thanks to our decision to put in the effort.
Sometimes, it can feel like far too much work to put up your decorations, but I personally feel like it's well worth it in the end. Just seeing the decorations lift my spirits and make me feel so much more festive, and I'm sure they would do the same for you.
Are you finished decorating this year? Have you finished your holiday shopping? What is your favourite decoration to have up in your home?
Follow:
Share: