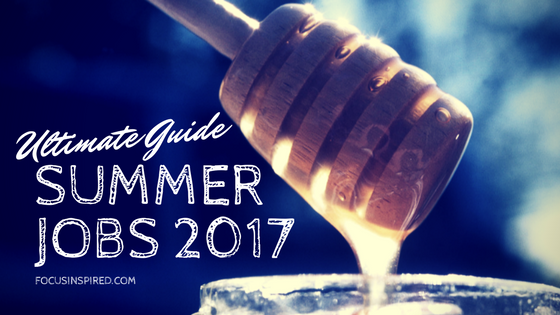 Summer Jobs Toronto 2017 Ultimate Guide for Students with no Experience
Ready to get started building your career and finding a summer job? We've got over 40 summer jobs in Toronto to fill and we're looking to get in touch with great people who are coachable or whom can take the lead.
Skip the job application and talk to us today.
Here are the best way to make the most of your summer in Toronto this year. The summer jobs for Toronto 2017  guide helps you get a jumpstart to finding the best best jobs to build meaningful connections and your resume as you build for the future and landing your first career internship.
In this post we look at what are the top 5 super powers or skills you can gain during the summer of 2017 in Toronto and the best places to find summer jobs that offer these skills.
Did you know?
Students can make roughly $3,200 (before tax) by working full time during the summer. That's enough to pay for 2-3 courses!
If you are ready to accelerate your job search journey, register for a free consultation today:

Top 5 Must Have Super Powers (Skills) for any Career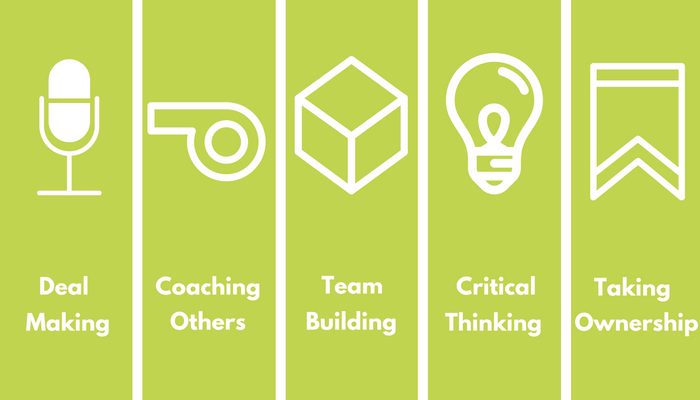 Here are the top skills that will always come in handy no matter where you find yourself: today or in the future. Aside from these skills playing a crucial role in your work effectiveness having them for life in general can help you in immeasurable ways
1 – Sales (or more fittingly deal making)
For anyone who has ever had a deadline or a limited amount of money. Sales or deal making is the art of two parties meeting in a mutually conducive spot.
In any field you will have to present your ideas or findings and part of this skill is the ability to convince others that your idea makes the most sense. Deal making is about listening to the other sides needs also and ensuring that what ever you are proposing (i.e. anything from coffee, sandwich, to a multi-million dollar service) meets those needs and yours as well.
2 – Coaching and Training (teach what you've learned)
Managers aren't just looking for someone who can do the job well, eventually they'll bring more people on the team. In fact personal coaching was featured as a skill for the IT industry whether dealing with numbers or technology coaching and training is never out of fashion.
What your next boss would really love is to have someone who can teach and coach others that same things they just taught you. You can develop this skill simply by helping others in your class at at your part-time job.
Learn things that aren't in your job description and teach others how to do it, while also asking your manager for feedback.
3 – Team Building (bringing out the best in others)
Help others around you find their best work and rhythm, a high performing team is not a team of  high performers who work on their own, instead work so well together that they become more than their own contributions. Team building is an essential skill to anyone working as part of a team.
Find ways to help others get into their A-game, help parties communicate respectfully their differences, and find way to build a team identity.
4 – Critical Thinking Skills (asking the right questions)
See where additional details or support may be required next time you get tasked with a new responsibility. It shows that you can see different scenarios play out and how your team needs to adapt or manage to help keep things from spilling over. Employers are scouring resumes to find this top skill and having it will help you stand out and make impact in your next role.
Ultimately this skill comes down to asking the right questions to help clarify what is to be accomplished. This is the one talent that can turn 5 conversations into one saving yourself time and potentially having to double down on effort.
5 – Ownership (accountable and ability to owning up to mistakes)
Can you own up to your mistakes and learn instead of seeing mishaps and mistakes as a loss? Accountability is the top skill in creating a healthy workplace culture.
The other dimension of accountability is minimizing blame shifting and moving the conversation from "not my fault" to "how do we move forward". It means turning every "not my problem" to "how can I help or who should I work with to get this done?" In essence taking ownership means being a part of as many solutions as you possibly can.
Did you know?
Getting a mentor to review your resume or to help you during you summer job can increase the number of relevant skills and experiences on your job application by at least 50% of the content.
Where can Students Develop these Super Powers
Here are the jobs that most students can apply to during the summer but are often overlooked on the amount of stellar skills that they help train and hone for you.
Customer Service (Starbucks, McDonalds, H&M or your favourite restaurant)
These types of summer jobs allow students to get training from world class franchises and brands. You get to see process engineering as its finest: behold how they've crafted the fastest way to make a burger or coffee while ensuring it shows up hot and fresh.
Great Customer Service Jobs:
Barista at Starbucks: known for customer experience and love for coffee
Restaurant Staff at McDonald's: their claim to fame is training and development of people
Team Member at Tim Hortons: is connected to their neighbourhood one cup at a time
Customer Service at Apple Store: amazing people enabled by great technology
Other employers offer stellar summer job experience, don't count out small businesses or little known brands: get to know their team and culture.
Bonuses for Customer Service Jobs
These jobs are where you can develop all of the super powers mentioned above along with these extra gold nuggets:
People Exposure: interact with more people than any other job this summer! The extra handy bit is that it helps you build meaningful connections later in your career.
One may think the customer served at Burger King can't be anything like the coworkers you'll end up with at work. Think again! These people share more commonalities than you'd suspect and learning how to cater your communication and body language will help you immeasurably on the job or in a future interview.
Encounter problems with a safety net: there are tons of procedures in place to deal with 98% of customer requests with the 2% leaving room for you to tackle new problems.
At first glance a customer asking for a mystery item on the menu you've never encountered makes can make anyone feel uneasy, but rising to the occasion to find the Apple Pie McFlurry that you've never heard of to make a stellar customer experience is a great reason why your future employer should interview you.
Retail Associate (H&M, UNIQLO, Old Navy, your favourite brand)
Stretch your memory and negotiation skills with a retail sales job helping to find every customer their perfect fit with what can be offered. This is a great job to help an introvert really break out of their comfort zone helping them feel comfortable when speaking in public.
Great Retail Associate Jobs:
Here are jobs that fit the mould and where to apply
Sales Advisor at H&M: down to earth people with style
Brand Associate at Old Navy: creates great customer experiences
Store associate  at UNIQLO: wants to give every employee a career in their team
Other brands and independent labels offer unique insights and experiences don't overlook them either
Develop professional sense of style and attire: after learning the ropes, you get to influence and shape customers and their styles. Students often don't get enough professional attire training when developing their careers, but a stint at a clothing retailer can put you light years ahead.
This also means you get a unique look at what customers and as we mentioned on the commonality between customers and coworkers: what people think of your fashion choices. Having a style edge in your professional wardrobe can help you dress appropriately for each occasion.
Bonuses for Retail Associate Jobs
Learn  to build customer relationships: because relationships are more in-depth you get to know people and what matters to them. Relationship building is an on-going skill and another golden skill that will help you no matter where you find yourself.
The quickest way to is to give advice and tips that you'd want yourself to know to customers: balancing professionalism and discretion. That means if you know customers can get a deal in a way that you lose out on a bit of commission, do it and let them know you have their interest at heart.
Help customers find the perfect fit for themselves or as a gift. When your customer comes into a store and zips across other associates to come to you for your suggestion and recommendation, you know you've created customer loyalty and trust.
Tutoring (Kumon, Tutor Doctor, Private Service)
Tutoring is arguably the most flexible and high paying job for a student who needs a summer job. Use what you already know and help students who are a year or two behind you. If you've ever gave a helping hand to a friend on an assignment or preparing for a test, you are well on your way to becoming a tutor.
Bonuses from Tutoring
Leadership/management skills: when you coach, mentor, or tutor another person you are leading and developing your clients into their next better selves.
Aside from teaching you'll quickly realize that tutoring means dealing with cash, setting schedules, and session planning. Tutoring offers ample opportunity to demonstrate you can lead other. When you're ready you get comfortable try scheduling group sessions.
Remember things you learned: chances are what you are tutoring someone is one of the foundational skills being taught as part of high school or university. Math, english comprehension, even calculus believe it or not can come in handy again for future careers.
Scientifically because you need to articulate and engage your critical thinking and motor skills as part of teaching the content, you are in a far more likely to retain the information. In fact people remember 90% of what they learned if they teach it, as mentioned in this business blog.
You're now ready to get more out of your summer job than ever before. Learn more about what these jobs are like from people who've had first hand experience. Get going and talk to Focus Inspired today to get the inside scoop and learn to hit home runs for summer 2017.
Need Help on your Application?
So you're ready to take the the next step in acquiring your super powers
Talk to a Career Catalyst today to discover:
an extra page of experience you didn't know about
your blind spots to develop and minimize
How to get a career catalyst to mentor your towards making an impact on your team
Where Students Usually Find Summer Jobs
Great question and google and job sites like Indeed.com, Monster.com, and even LinkedIn are your friends. There is value though to apply in person, which means planning for possibly more than one visit to your favourite store or brand.
Focus Inspired Tip: The best way to do this is to chat with someone working there and ask when the manager/owner will be back. Make sure to hand your resume directly to a manager or owner as this will help you build a meaningful connection and provide an opportunity for you to learn more.
One thing Students Need to do More of
For students who volunteer or know people in an area of interest, they are unknowingly connected to an unpublished job board. That is the board that lives in people's head and often times managers or business owners are too busy to do the paper work in posting a job. But one conversation can reveal to you what no one else knows.
Talk to those around you and see who they know that can provide a meaningful summer work experience. One of our team members recalls finding their first job by talking to a friend and then applying. Yet after a week there was no one calling back and assuming they were passed over for another candidate, our team member reconnected with their friend. The secret to landing the job was to actually call back in to express interest and availability.
Focus Inspired Tip: Connect to those around you to get the real scoop of how different companies hire. This is a super power we call Building Meaningful Connections which we cover here.
Not sure what to do next or still have a question we haven't answered? Feel free to get in touch and register for a free consultation.

ABOUT FOCUS inspired
We are career catalysts looking to initiate the reactions that would not have otherwise happened towards your career success. "Personal trainers for your career" helping you turn knowledge into results!
Follow:
Share: