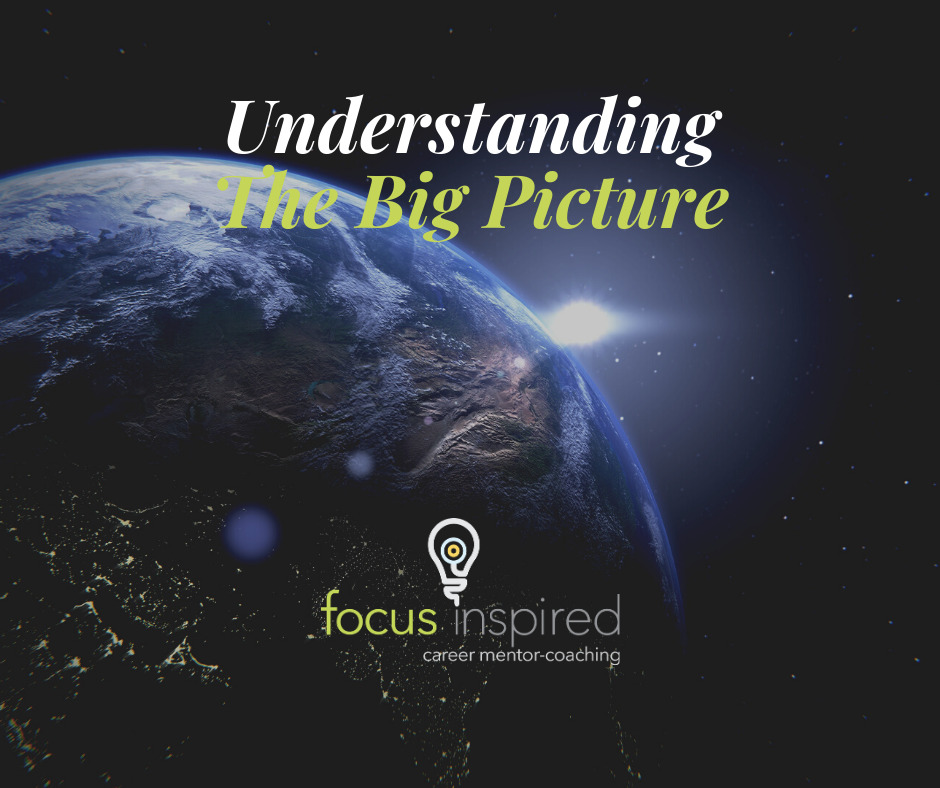 Understanding The Big Picture
Starting at a new job, you usually have a small picture of what your purpose and role in your new company is. You arrive equipped with the skills and knowledge that you have built up through education and other experience, ready to show off what you do and how you do it. Coming into your job, this is your world, and it's up to you to learn and grow with your new trainer, or with whatever learning materials you are given. After a little bit more time, you start to learn how your job works, and you start to do it well. Your trainer decides that you are ready to begin, and you're off! Your world just got a little bit bigger as you successfully integrate into your company.
Upon reaching this point, there is a large number of people who are content with leaving it at that. They have learned how to do their job and don't continue any further than they have to, because they can skate by earning their wage without too much effort. The problem with this mindset of course is that you are seriously limiting yourself to the bare minimum. Your world doesn't expand, and you have little chance of promotion. If you want to get ahead, you need to start seeing the bigger picture and understanding your own individual place in your workplace.
When I first started my most recent position, I also felt this way: coming in with the scope of my knowledge and the small amount of experience to go on. Eventually I got trained and started doing my work, but it always felt like there was something missing. Despite the fact that my superiors were giving me praise, I felt like I could do more. I would always be asking my boss for different ways that I could help him with his work, and gradually I found that I was learning different types of work, but even then, it only really gave me only a slightly larger view of my place in the organization.
It wasn't until my boss left on a week vacation that I truly started to understand, as I was left in charge of his position for that week to cover. I was suddenly responsible for handling not only my own work, but the work of three other people as well. I would be working directly with other departments, sending emails and correspondence back and forth to ensure the proper work was sent to the right department. By the end of the week, I had a much more solid understanding of where I sat in my actual job, and how my work affected others. As a result, my knowledge of the company grew and I could see where my work was going and how it affected other departments. The quality of my work improved and I knew how to complete it with greater accuracy.
My understanding of the company grew again when I moved from one position to another within the company. This new position had me working with all the departments all the time, allowing me to piece together the moving parts of the entire organization. I now have a fairly big picture of what is going on within the company, and I believe that my work has benefitted as a result.
Here's the thing. I recognize the fact that not everyone needs this mentality to succeed, but I do believe that there are a great number of people out there who could benefit from it. Realistically, if nothing else, it means that you gain new and more skills that benefit the company over time, and that can only be helpful to you in the long run. You would be well-equipped for any situation that is thrown at you, and you can take that to everything you do, no matter where you work or what you do in that work.
I am a strong believer in the saying, "learn something new every day", because it means that you are constantly growing and learning in your job. The more you learn, the more you can do, and the better the quality of your work. Embrace the big picture and always be curious, as you will find that it will reward you in the end.
Follow:
Share: