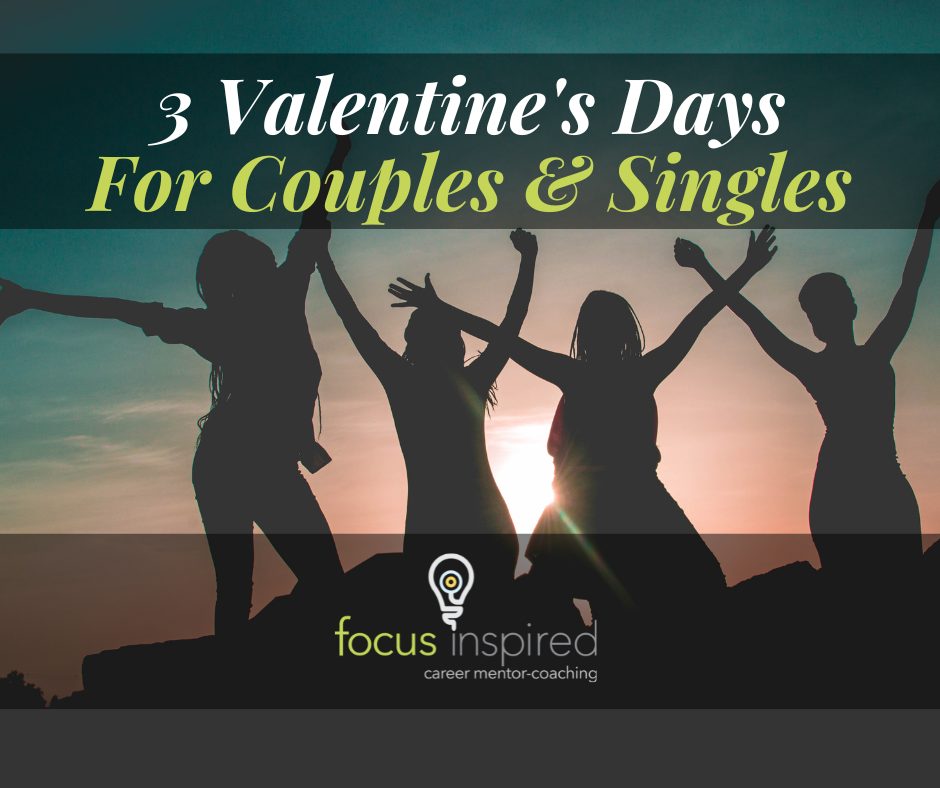 3 Valentine's Days For Couples & Singles
Yes, you read that right. Valentine's Day is not just a couples day, despite the fact that it is marketed that way. It is actually meant as a day to show the people you care about that you care about them. That doesn't necessarily mean romantically, and it also doesn't necessarily mean other people either!
Here are six different ways you can spend your Valentine's Day: 3 each for couples and singles.
Day 1 for Couples: Visit a bookstore.
You would be shocked at how much fun something like this could be, especially if both of you are bookworms, but still very fun even if you aren't super into books. Many bookstores have a very cozy and comfortable atmosphere that is all about making you feel warm and at home. If they set the tone for you, you're more likely to be in the reading mood with a warm blanket and a warm cup of hot chocolate.
Many bookstores also allow patrons to grab a book and read for a while, so if you're into that sort of thing, it can be a very fun and cozy atmosphere for the two of you to relax for a while.
Day 2 for Couples: A winter hike.
Even if you're not the most outdoorsy person, a breath of fresh air will do you good. With the right gear and some luck on the weather, a winter hike can be just as comfortable as a summer one, and often far less crowded. Winter also has charms that summer doesn't, like the look of a fresh blanket of snow on a serene landscape, muffling much of the sound from around you so everything feels quiet and peaceful. A quiet trail all to yourself sounds pretty great!
Day 3 for Couples: At-home cinema.
Alright, at first glance, this might just look like popping in a Blu-ray and calling it quits, but the experience is what it's all about here. Take some time to get some food: you can order in, or go for the full movie experience and make some popcorn and grab your favourite candy. Choose a movie that isn't something that frequents your watch list, and go the extra mile to make it comfy, cozy and distraction-free. The cinema asks you to turn your phones off, so no phones here either! Committing to the experience will make this movie night stand out above the rest!
Day 1 for Singles: Everything couples do, but with friends!
Okay, maybe not EVERYTHING, I doubt your best friend would want to go through the tunnel of love or slow dance at a fancy ball, but there is certainly nothing wrong with going to a movie, mini golf, or even hiking if your friends are into that sort of thing. The sky is the limit here, and it's all about what you enjoy. Remember what I said at the beginning, it's not just about the love of your partner, but also appreciating your friends too.
Day 2 for Singles: Put yourself out there.
Alright, maybe there's a chance that your current friends are busy. No problem, there are still plenty of other things you can do to meet other people. Visit your favourite club or pub and mingle a little, or find something you like to do where you know there will be other people around. Sometimes, the only way to get over the fear of talking to people is to just talk to people. It's something I did for one of my first jobs and it worked wonders for me. You never know what kind of great people you will meet if you just decide to go find them.
Please also note, this doesn't have to be a romantic thing! New friendships are also great and wonderful things.
Day 3 for Singles: Self-care.
I put this one for singles, but it's also important for couples too. Loving yourself is the first and most important thing, even ahead of loving your partner. If you have nowhere to be or anyone in particular to be with, and you just feel like your social battery is too low to do anything about it, do something for yourself. Take a bath, get some fresh air, get a massage, curl up with a good book, whatever! Do something you enjoy and treat yourself, you deserve it!
Valentine's Day is the day of love. Love yourself and all those in your life!
Follow:
Share: