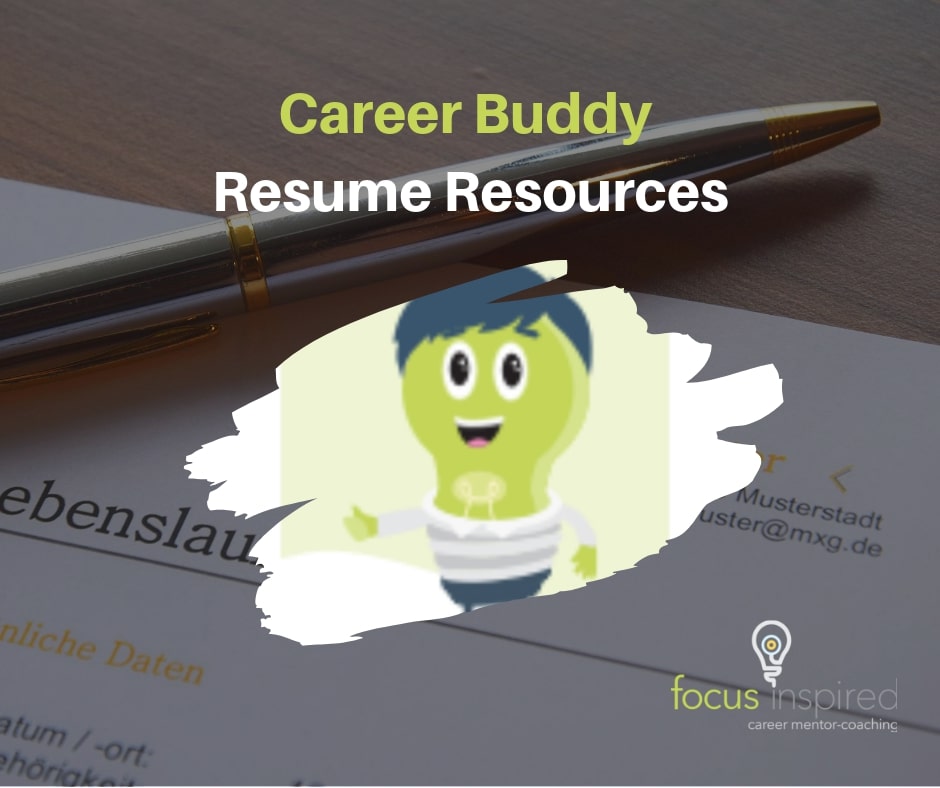 Resume Resources – Career Buddy
Here are some curated resources to help you with resumes on your job hunt:
Blogs

  Step-by-step guide to writing a resume

  Step by Step Guide to Resumes INFOGRAPHIC
Connect with me on LinkedIn or email on how I could be of help luki@focusinspired.com
Audio (podcasts and other)

SIWIKE Podcast: Resume – Deeper Dive

Career Tools: How to Prepare your resume
Video

My first resume

Reverse engineering the job posting – THE MOST IMPORTANT part of writing a resume

Upgrading your resume: Activities to Achievements

  Transition toolkit workshop (footage): Writing your resume

  Transition toolkit workshop (footage): Turning activities into achievements

  Question of the day: How to reverse engineer a job posting

  Question of the day: What do I put in my summary of qualifications

  Question of the day: Should I apply to a job where I don't meet all of the requirements

  Resume feedback One of my first videos (hey, at least I tried!)
In-person
For students:
  Career center: If you are in school, do a search on your school's website for their career center or the career services they provide. Your career center can provide some in-person resume consultations by appointment or drop-in. Here's a list of some GTA based university career centers
For newcomers (and students):
  Employment agencies: Search for a local employment agency for services provided. Many will provide workshops and also provide support for resume reviews. Here are some GTA area ones
---
Also published on Medium.
Follow:
Share: