Toronto Summer Jobs 2017 – Don't Stop Believing
For those who are still holding out for a spectacular career building opportunity: don't stop believing.
We know that experience isn't a thing and what is important is fit. But we see job application as more than a thumbs up / thumbs down process. Here are some great Toronto summer jobs to build your career with.
Career Roles that Require no Experience
Perfect for students, new grads, and curious individuals. Here are some late breaking summer jobs that can help build a career for the future alongside a great company.
Local Green Tech Company
Management Roles – your goal is to lead teams and conduct surveys to help homes become more energy efficient.

Compensation: Based on performance with conservative earnings of $4000/month
Expected Start Date:May 3 and May 17

Surveyor Roles – your role is to be an ambassador and educator in helping home owners create a more sustainable Ontario and GTA

Compensation: $12.50/hour + commission
Expected Start Date: June 27

Customer Success Roles – be the first point of contact for customers who are looking to learn more about making their homes more green and sustainable.

Compensation: $15/hour + commission
Expected Start Date:May 3 and May 17
Perks Include:
iPads
TTC Passes
Gift and Gas Cards
Team building social events
Fully Paid Professional Development Courses and Books
Here's how it will Work
Here is how things will work once you've decided that you are interested.
Send us your resume at cyw@focusinspired.com
We'll contact you for a consultation or feedback session
During the consultation we'll also talk with you about the client
If we both feel it's a good fit we will forward you to the hiring manager for a formal interview
How is this different from Typical Job Boards?
Get tailored feedback on your resume
Avoid having to wait around for a response
Get connected directly to an interview through our contacts (it's like knowing a friend on the inside)
If you land the job we will offer you an option for career mentoring service to help you go even further
Most teams will focus on placing people in a job and then move on; but we focus on developing  people whether you get a job or not! We're humanizing the talent / career experience one person at a time.

Read our Guide to Making the Most of your Next Employment Opportunity
We've written a whole article on how to build your resume and career with summer jobs in Toronto that don't require prior experience.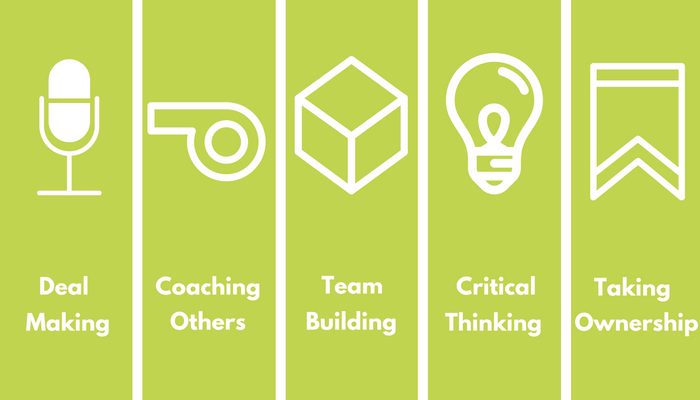 Follow:
Share: