Summer Internship 2017 Toronto Application Guide SIWIKE
It is internship application season! Are you looking out for these opportunities to gain real career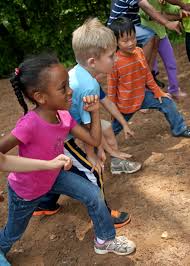 experience in Summer 2017? Are you already feeling that you are falling behind? Read this blog for some tips to keep your pace and momentum!
Looking back, I truly enjoyed my internship / co-op experience. It provided a glimpse of my professional industry, and most importantly, allowed me to explore different career paths and work environments!
Want an experienced industry professional to answer your questions directly? Register today for a free consultation and speed up your internship search:

Why Take Summer Internship 2017 in Toronto
Doing an internship this year in Toronto means you get to stay at home saving money on commute and rent while making the most of the summer by developing yourself professionally. Toronto Ontario is the economic engine of Canada that is powered by corporations and a rich mosaic of small businesses.
Interestingly, this year's hottest internships based on Google searches are for internships and Co-Ops at major banks:
A summer internship is one of the most significant steps in your career journey but getting the door to swing open is easier said than done.
2017 Internship Application SIWIKE:
To help you better prepare for your dream internship, we are sharing some SIWIKE (Stuff I Wish I Knew Earlier) on internship applications and suggestions on where to find the best summer internships.
1. Have the experience in the first place!
Do you know what kind of candidate companies look for? Do you have the experience (e.g. school projects, extra-curricular activities, etc.) to back it up? What are the transferrable skills that you need to be successful? If you don't have a lot of relevant experience for your summer internship, you can start with volunteering or working for summer jobs to get started. Check out the Summer Jobs Toronto 2017 Ultimate Guide for Students with no Experience blog to learn more.
2. Resume as your marketing tool
I recently looked back to my resume crafted in my junior year, and instantly understood why I had such a hard time getting interviews. It was a dry work journal, only describing the activities I was doing, not actually offering impactful information to employers.
What my resume was missing, were the achievements and impact that I was able to make in the teams / organizations I was part of. This would differentiate me from the crowd! i.e. I was taking initiative to make things better, doing things that were not done before, going above and beyond of what was expected of me. I was doing those things, but they were nowhere mentioned on my resume! When we work with clients with no experience to ones that have 20 years of experience this remains a common theme.
You may be asking… what's the difference between a normal bullet point describing activities, versus achievements and impact? Let's illustrate this with an example from my old resume, and contrast it with what I would have done now:
Before:
Facilitated Control Centre operations at a youth contest for two years
Managed distribution of all materials
After:
Led the Control Centre operations at an annual contest for two years and achieved 100% on-time event start of 40+ events by coordinating with 30+ volunteers to manage the distribution of all event materials
Notice how the before bullets only described what I was doing, while the after bullet also talked about what results I was able to bring?
Not sure what achievements / impact / key strengths you have? Talk to your peers, people that worked with you, or your mentor-coach (we are happy to help).
3. With hundreds of application for a position, it takes <6 seconds to get to the "No" pile…
Competition is fierce, literally! Having been a resume screener for a top professional services firm here is some insider scoop as to how the initial application review process works. Now, think about the poor recruiter, screening all the resumes… And what would be the most efficient way to go through the daunting pile…?
I would say, sieving out the "No" candidates. Here are some easy checklist items to send your application to the "No" pile in 6 seconds:
Inconsistent formatting
Grammatical / spelling mistakes
Difficult to read
It raises eyebrows and suspicions, whenever I see applicants claim that they are "detailed oriented," but make the mistakes above. Therefore, it is crucial to spend time ensuring these basic items are good to go, AND, always get others to proofread your resume.
If you need help on your resume or application, contact our Career Your Way team to get a free resume review from industry professionals.
4. Quality over Quantity
When applying for a summer internship a great resume can easily take 10+ hrs to craft (all the reviews, etc.). A tailored cover letter can take hours of research. From our experience working with clients of Career Your Way it typically take 3-5 rounds of resume revisions before we start to get into the ball park of submission ready applications. Sounds crazy and think maybe it's too much work?
In my formative years, I had leaned on the "quantity" approach and blasted out hundreds of generic applications with little response. I was super frustrated and doubted my ability to contribute to any company or even society itself…maybe you're feeling this way: but there is a different path.
If I had more help on my job hunt approach, and understood this analogy, I would choose the "quality" approach, hands down!
The Lottery Analogy
Would you rather have 100 lottery tickets each with a 1% change of winning or 5 lottery tickets each with a 20% change of winning?
Read: An important lesson in spending your time on the job hunt
Remember that poor recruiter that has to scan hundreds of application? If you, as an applicant, are not willing to put in the effort, why should your recruiter?
Read: 5 most common pieces of resume feedback
Want some support on your internship application journey? Our Career Your Way program may just be what you are looking for! Message us to find out more.
Now that you have your amazing, impactful resume, where do you find your dream internship?
Generally speaking, job boards are good places to start. Find out the type of roles and companies you are interested in, then use this initial data to narrow your search down. Below are some internship-friendly job boards.
No Experience Required: We are offering promotional pricing for our  Co-op / Career Your Way summer internship program. Contact us to help you land a summer internship this year.
Internship-friendly Job Boards
1. School job boards
Most colleges / universities have online job boards. It is a great place to start since the employers know who they are targeting (you, the students).
 2. LinkedIn Jobs
Type search phrases like "summer intern," "summer job," "summer coop (or co-op)"
More and more companies are using LinkedIn to recruit talent. There are plenty of postings there!
3. Glassdoor.ca

Similar to LinkedIn, it has a Job section. It even has a a handy "Internship" filter on Job Type!  It is also a great one-stop shop for you to read into company reviews, salary range, interview experience posted by people that have worked or applied.
4. Talentegg.ca
A job board dedicated to students and entry-level jobs.
5. Major job boards like Indeed, Workopolis, Monster
Less user-friendly compared to the other sites mentioned, but these are good catch-all sites when you need to cast the net wider.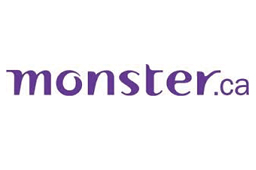 6. "Physical job boards"
Also, look out for "physical job boards" aka career fairs, especially the ones run by your school, or targeted for students!
7. Near but Hidden Job Market
You're more connected than you think. Talking to those around you about their summer job experience and whether they know people you can talk to can help you discover the near but hidden job marketing: helping you land a summer internship this year.
If you know any summer-job / internship-friendly job boards, leave us a comment below.
Applying to summer internship is a good way to develop your resume and cover letter, while actually landing a job will take more than just applications crafted in a vacuum. Research the companies you apply for and get connected to real people who work in those companies. This can help you further refine your application by identifying needs and highlighting how you can serve these gaps.
You're not alone, and each one of our Focus Inspired team members have gone from no experience to experience inspired. If you are feeling overwhelmed or simply not sure where to start: register for an appointment to just simply chat =)

ABOUT FOCUS inspired
We are career catalysts looking to initiate the reactions that would not have otherwise happened towards your career success. "Personal trainers for your career" helping you turn knowledge into results!
Follow:
Share: